Soft silicone wound contact layer​.
A wound contact non-adherent dressing made from polyester mesh coated with soft silicone. SILFLEX® is designed to gently adhere to the skin surrounding a wound and not to the wound bed, minimizes the pain and trauma associated with dressing changes. The dressing allows the passage of exudate.
Tip: Wet your hands/gloves before application so that the SILFLEX® doesn't stick when applying.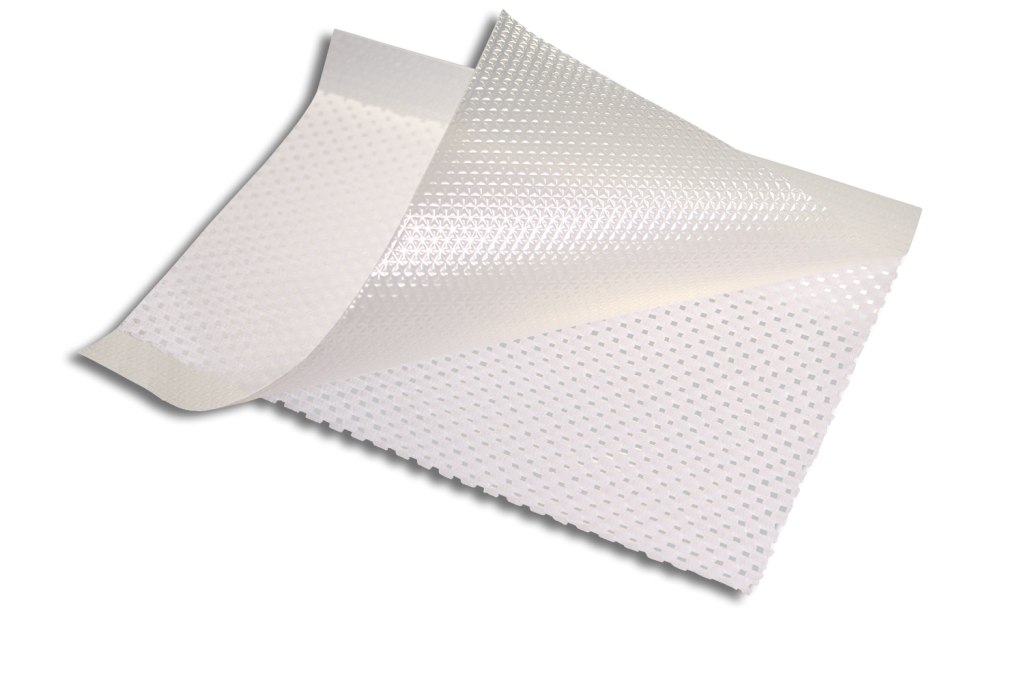 Atraumatic soft silicone reduces patient pain trauma associated with dressing changes