MEDICAL PET SHIRT PROTECTIVE WEAR
Recovery doesn't have to be stressful. Let the pet decide.
77.4% of pet owners reported a poorer quality of life in their companion animals while an e-collar was worn.1
Less stress for a faster recovery.
Post-surgical care doesn't have to be stressful – for pets, pet parents, or clinic staff.
We've got you covered with MPS Protective Wear.
There is an animal-friendly alternative to the e-collar: MPS Protective Wear.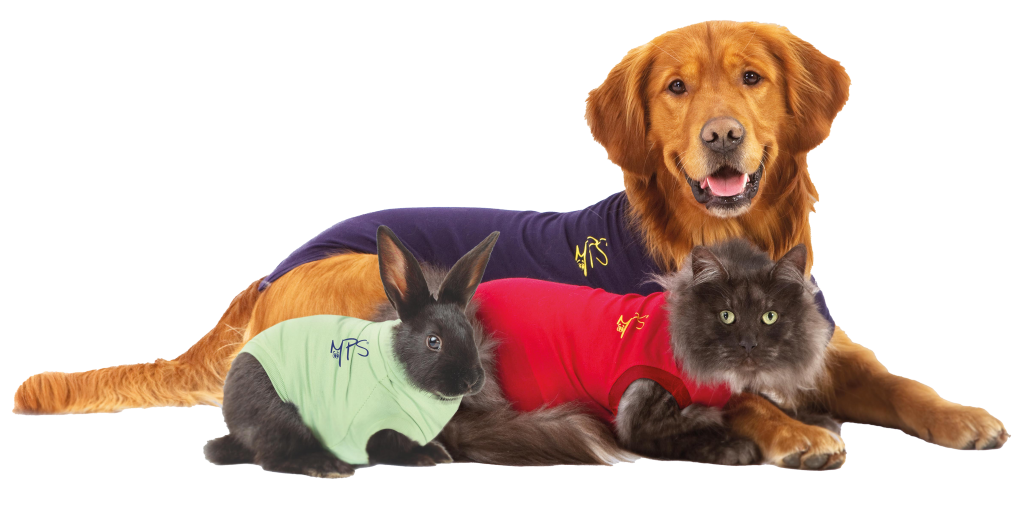 Allows for faster healing
Safe for pet & environment
We carry a full line of MPS Protective Wear:

MPS-Medical Pet Shirt® Dog, Cat or Rabbit
MPS-Medical PetS Boot®
MPS-Head Cover®
MPS-TAZ® Single Front Leg Sleeve
MPS-TAZ2® Double Front Leg Sleeves
MPS-Top Shirt 4-In-1®
MPS-HLS® Hind Leg Sleeves
References:
1. Shenoda, Y., et al. (2020). "The Cone of Shame": Welfare Implications of Elizabethan Collar Use on Dogs and Cats as Reported by their Owners. Animals:10(2), 333.