ENGAGING YOUR ENTIRE TEAM IN A PRODUCTIVE CONTINUUM OF CARE
Tools for improving the management of mild uncomplicated acute GI upset in companion animals
The Acute GI Upset Screening Tool was created to help veterinarians, RVTs, VAs, DVMs and client service teams triage appointment booking. It will help guide the use of low-harm therapies ahead of an in-person visit.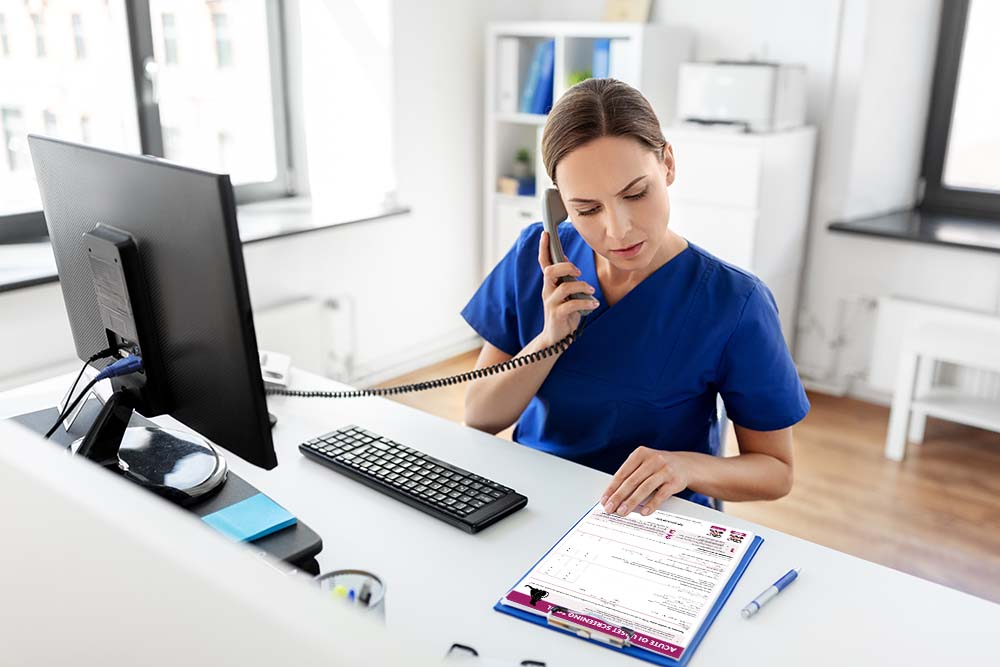 The Acute GI Upset Screening Tool is aimed at dogs and cats who are experiencing mild uncomplicated acute gastrointestinal events.

See for yourself how easy it is to use.

Created by veterinary experts and board-certified internal medicine specialists and provided by Grey Wolf Animal Health.

Not a validated diagnostic tool.
INVITATION TO WATCH AN ON-DEMAND WEBCAST

During the webcast, veterinarian specialists with expertise in gastroenterology, infectious diseases and education will share how to engage your entire team in the management of mild, uncomplicated acute GI upset.
Susan Kilborn
DVM, DVSc, Dipl. ACVIM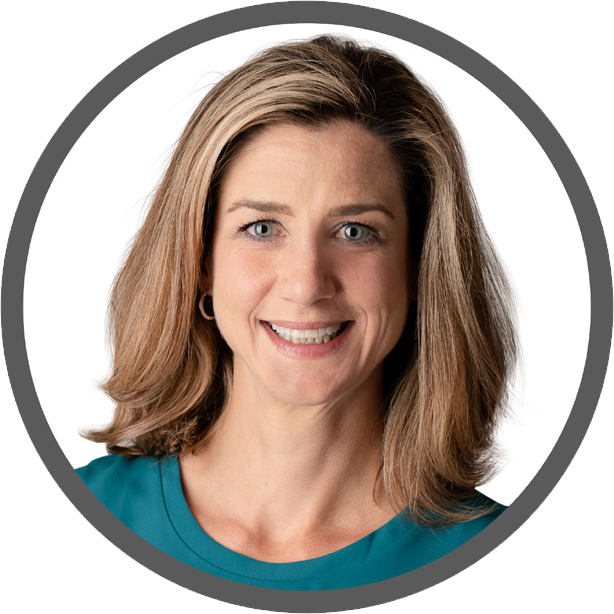 Tatjana K. Mirkovic
BSc, DVM, Dipl. ACVIM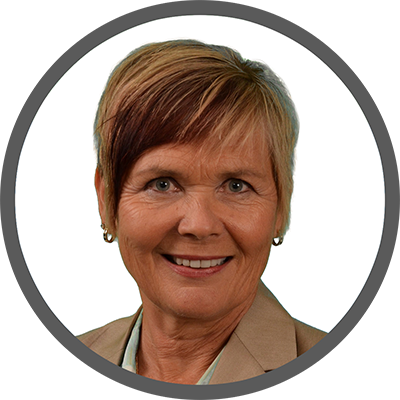 Irene Moore
DVM, MSc, BSc (Agr)
It's free, and only takes two minutes to register.
References
Kilborn S, Carioto L, Mirkovic T.K. (2022, March 9). Pet Parents Have Come to Expect and Even Demand Antimicrobials for Mild Acute GI Upset …How can we change the narrative? CommuniVET Webcast.
Singleton, D. A., Noble, P., Sánchez-Vizcaíno, F., Dawson, S., Pinchbeck, G. L., Williams, N. J., Radford, A. D., & Jones, P. H. (2019). Pharmaceutical Prescription in Canine Acute Diarrhoea: A Longitudinal Electronic Health Record Analysis of First Opinion Veterinary Practices. Frontiers in veterinary science, 6, 218. https://doi.org/10.3389/fvets.2019.00218
Shmalberg, J., Montalbano, C., Morelli, G., & Buckley, G. J. (2019). A Randomized Double Blinded Placebo-Controlled Clinical Trial of a Probiotic or Metronidazole for Acute Canine Diarrhea. Frontiers in veterinary science, 6, 163. https://doi.org/10.3389/fvets.2019.00163
Manchester, A. C., Webb, C. B., Blake, A. B., Sarwar, F., Lidbury, J. A., Steiner, J. M., & Suchodolski, J. S. (2019). Long-term impact of tylosin on fecal microbiota and fecal bile acids of healthy dogs. Journal of veterinary internal medicine, 33(6), 2605–2617. https://doi.org/10.1111/jvim.15635
Pilla, R., Gaschen, F. P., Barr, J. W., Olson, E., Honneffer, J., Guard, B. C., Blake, A. B., Villanueva, D., Khattab, M. R., AlShawaqfeh, M. K., Lidbury, J. A., Steiner, J. M., & Suchodolski, J. S. (2020). Effects of metronidazole on the fecal microbiome and metabolome in healthy dogs. Journal of veterinary internal medicine, 34(5), 1853–1866. https://doi.org/10.1111/jvim.15871
Grimes, M., & Lidbury, J. (2020, February 19). Antibiotics in canine GI disease: When to use and when to ditch. DVM 360. Retrieved June 6, 2022, from https://www.dvm360.com/view/antibiotics-in-canine-gi-disease-when-to-use-and-when-to-ditch
Maki, C.R., Allen, S., Wang, M., Ward, S.H., Rude, B.J., Bailey, H.R., Harvey, R.B., Phillips, T.D. (2017). Calcium montmorillonite clay for the reduction of aflatoxin residues in milk and dairy products. Journal of Dairy and Veterinary Sciences. 2(3):1–8.
Barshad, I. (1952). Absorptive and Swelling Properties of Clay-Water System. Clays Clay Miner. 1, 70–77. https://doi.org/10.1346/CCMN.1952.0010108
Williams, L. B., & Haydel, S. E. (2010). Evaluation of the medicinal use of clay minerals as antibacterial agents. International geology review, 52(7/8), 745–770. https://doi.org/10.1080/00206811003679737
Adamis, Z., Williams, R. B. (‎2005)‎. Bentonite, kaolin and selected clay minerals. [Report]. Environmental health criteria, 231. World Health Organization. https://apps.who.int/iris/handle/10665/43102
Fournier, Q., Serra, J. C., Williams, C., & Bavcar, S. (2021). Chemotherapy-induced diarrhoea in dogs and its management with smectite: Results of a monocentric open-label randomized clinical trial. Veterinary and comparative oncology, 19(1), 25–33. https://doi.org/10.1111/vco.12631
Hahn, K. A., Carpenter, R. H. (2008). Calcium Aluminosilicate (CAS) in the Treatment of Intractable Diarrhea in Dogs with Cancer. Intern J Appl Res Vet Med, 6(3):181–184.
Khediri, F., Mrad, A. I., Azzouz, M., Doughi, H., Najjar, T., Mathiex-Fortunet, H., Garnier, P., & Cortot, A. (2011). Efficacy of diosmectite (smecta) in the treatment of acute watery diarrhoea in adults: a multicentre, randomized, double-blind, placebo-controlled, parallel group study. Gastroenterology research and practice, 2011, 783196. https://doi.org/10.1155/2011/783196
Carioto L, Kilborn S, Mirkovic T.K. (2022, September 28). Changing the narrative. Tools for reducing use of antimicrobials for GI conditions in companion animals. CommuniVET Webcast.
Rudinsky, A. J., Rowe, J. C., & Parker, V. J. (2018). Nutritional management of chronic enteropathies in dogs and cats. Journal of the American Veterinary Medical Association, 253(5), 570–578. https://doi.org/10.2460/javma.253.5.570
Lenox C. E. (2021). Nutritional Management for Dogs and Cats with Gastrointestinal Diseases. The Veterinary clinics of North America. Small animal practice, 51(3), 669–684. https://doi.org/10.1016/j.cvsm.2021.01.006
Linder, D. (2022, February 11). Featuring fiber: Understanding types of fiber and clinical uses. Today's Veterinary Practice. Retrieved June 6, 2022, from https://todaysveterinarypractice.com/nutrition/understanding-types-fiber-clinical-uses/
Alonso-Cotoner, C., Abril-Gil, M., Albert-Bayo, M., Mall, J. G., Expósito, E., González-Castro, A. M., Lobo, B., & Santos, J. (2021). The Role of Purported Mucoprotectants in Dealing with Irritable Bowel Syndrome, Functional Diarrhea, and Other Chronic Diarrheal Disorders in Adults. Advances in therapy, 38(5), 2054–2076. https://doi.org/10.1007/s12325-021-01676-z
Da Silva, K., Guilly, S., Thirion, F., Le Chatelier, E., Pons, N., Roume, H., Quinquis, B., Ehrlich, S. D., Bekkat, N., Mathiex-Fortunet, H., Sokol, H., & Doré, J. (2022). Long-term diosmectite use does not alter the gut microbiota in adults with chronic diarrhea. BMC microbiology, 22(1), 54. https://doi.org/10.1186/s12866-022-02464-7
Frey, E., Costin, M., Granick, J., Kornya, M., & Weese, J. S. (2022). 2022 AAFP/AAHA Antimicrobial Stewardship Guidelines. Journal of the American Animal Hospital Association, 58(4), 1–5. https://doi.org/10.5326/1547-3317-58.4.1
Marks, S. L., Rankin, S. C., Byrne, B. A., & Weese, J. S. (2011). Enteropathogenic bacteria in dogs and cats: diagnosis, epidemiology, treatment, and control. Journal of veterinary internal medicine, 25(6), 1195–1208. https://doi.org/10.1111/j.1939-1676.2011.00821.x