BIOFLEX ACTIVE & BIOFLEX ULTRA
Helping dogs stay active longer.
BIOFLEX ACTIVE
Joint and general wellness
BIOFLEX ACTIVE daily supplement supports joint mobility, general wellness and healthy skin and coat for active dogs.
Hyaluronic acid, glucosamine, and green lipped mussel (perna canaliculus) promote joint health, mobility and flexibility
Essential fatty acids EPA and DHA promote a healthy skin & coat
BiovaPlex®, a collagen and eggshell membrane-based ingredient, helps promote increased energy levels, anti-inflammatory responses, improved range of motion and a healthy skin & coat
VitaBerry®, a natural blend of berry antioxidants and organic acids, helps support urinary tract, healthy vision, cardiovascular health, brain health and blood sugar levels.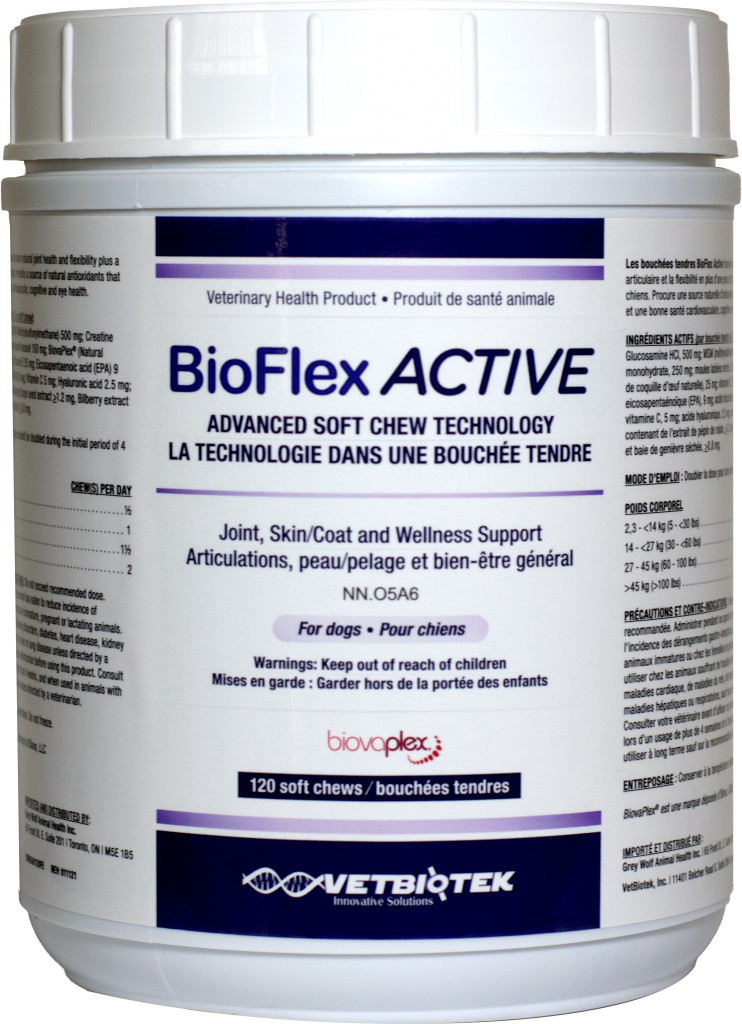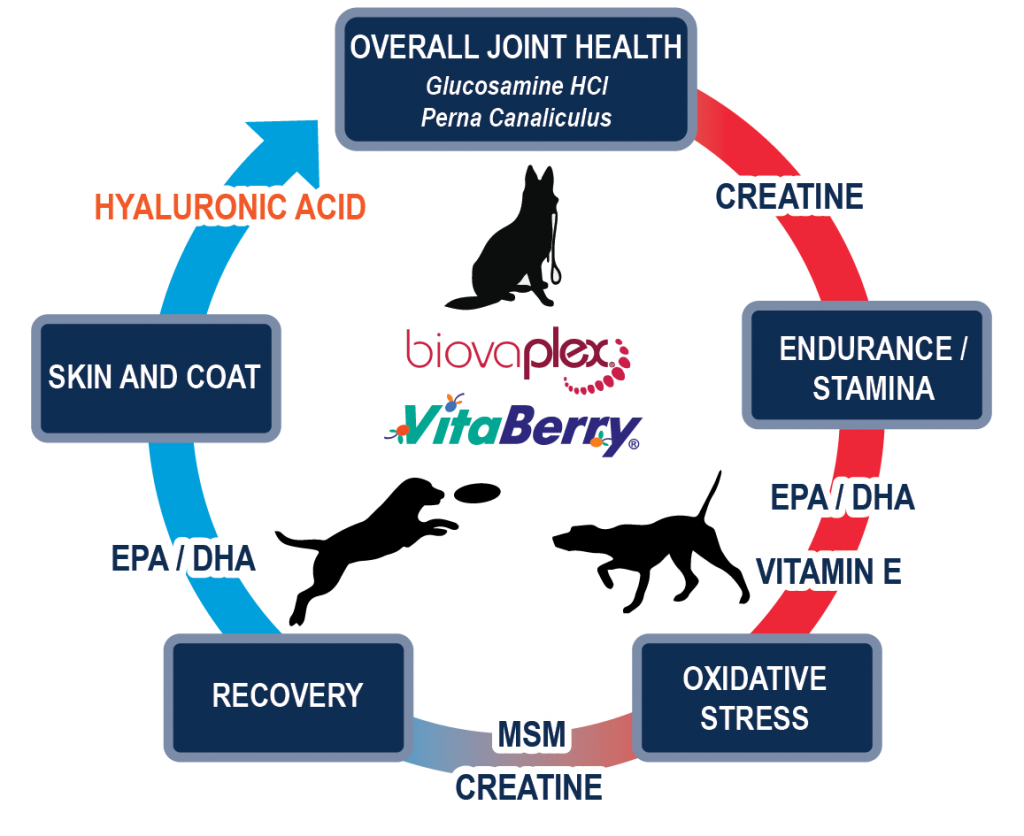 BIOFLEX ULTRA
Management of joint degradation
BIOFLEX ULTRA is a daily supplement designed to support joint function and flexibility when strong antioxidant properties are needed. Designed to work with a dog's immune system, Bioflex Ultra helps prevent joint degeneration, supports advanced joint conditions, and manages mobility issues caused by arthritis or injury.
Contains AyuFlex™ to help relieve pain, swelling, stiffness, support collagen production, and reduce collagen destruction.
Contains UC-II® (undenatured type II collagen) to work with the immune system to help maintain joint integrity, rebuild natural joint cartilage, and increase mobility and flexibility of the joint
Contains hyaluronic acid to provide joint lubrication and improve collagen production
Contains glucosamine, MSM, Boswellia and creatine to support mobility and cartilage tissue repair.
Contains grape seed extract as a natural source of essential Omega 3 fatty acids.