Clinical strength behavioural support chews.
"Many studies have shown that pet owners do not report behaviour problems to their veterinarian… for a variety of reasons. Maybe they are not aware of the veterinarian's importance and competence… in many cases the signs are subtle, and the owners aren't able to recognize more subtle, mild signs of fear and anxiety." 3
"There is research and evidence… for effectiveness or efficacy of the individual ingredients in Composure™ Pro: L-theanine, Colostrum Calming Complex, L-tryptophan and thiamine." 1
"Natural supplements can play a valuable role in behaviour therapy, if they have evidence of safety, evidence of efficacy in trials of dogs and cats." 2
COMPOSURE™ PRO features a powerful blend of active ingredients that work together to support calm behaviour during high-stress situations.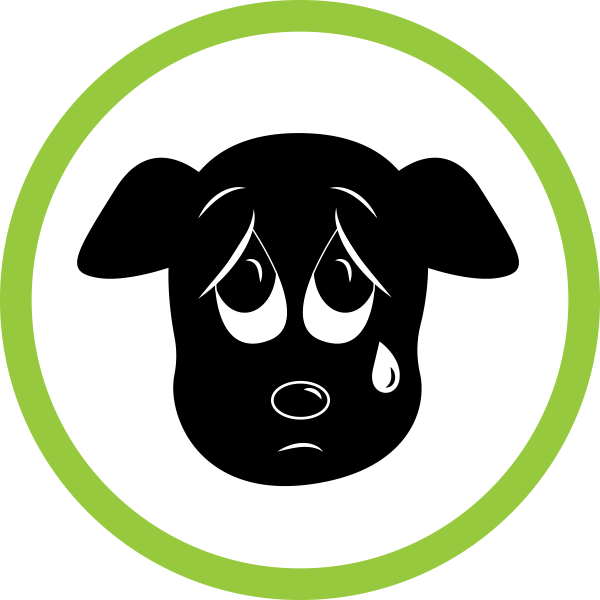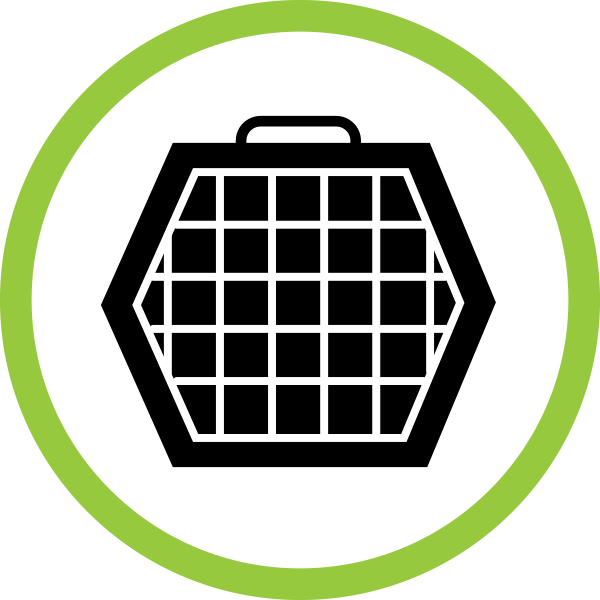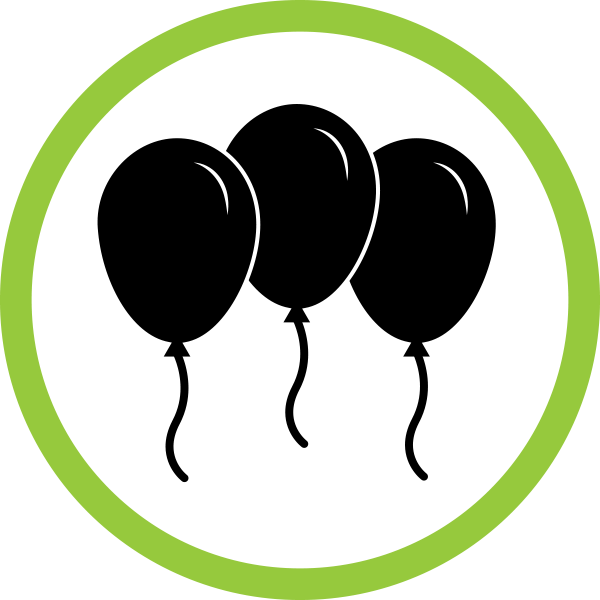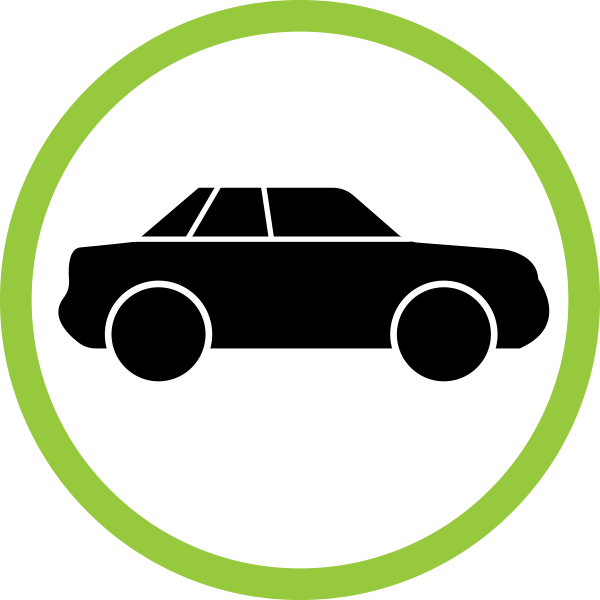 RECENT STUDIES FOUND THAT 95% OF CATS AND 85% OF DOGS HAD BEHAVIOURAL PROBLEMS4,5
To make matters worse, pet parents may miss the early signs and underreport behavioural issues to their veterinarians.6 This may lead to minor issues escalating and becoming chronic problems that could lead to pets being abandoned or euthanized.
Intervene early with all-natural, Health Canada-approved (NN. B4O4) COMPOSURE™ PRO, clinically shown to work within 30 minutes and be effective for up to 4 hours.7
ASSESSMENT OF ANXIOLYTIC PROPERTIES OF A NOVEL COMPOUND IN BEAGLE DOGS WITH A NOISE-INDUCED MODEL OF FEAR AND ANXIETY7
SUMMARY:
The dogs taking Composure™ showed a greater statistical reduction of thunder-phobic activity at either 30 minutes or 4 hours after administration, as compared to the control group. This result suggests a calming effect in the Composure™ group not seen in the control group.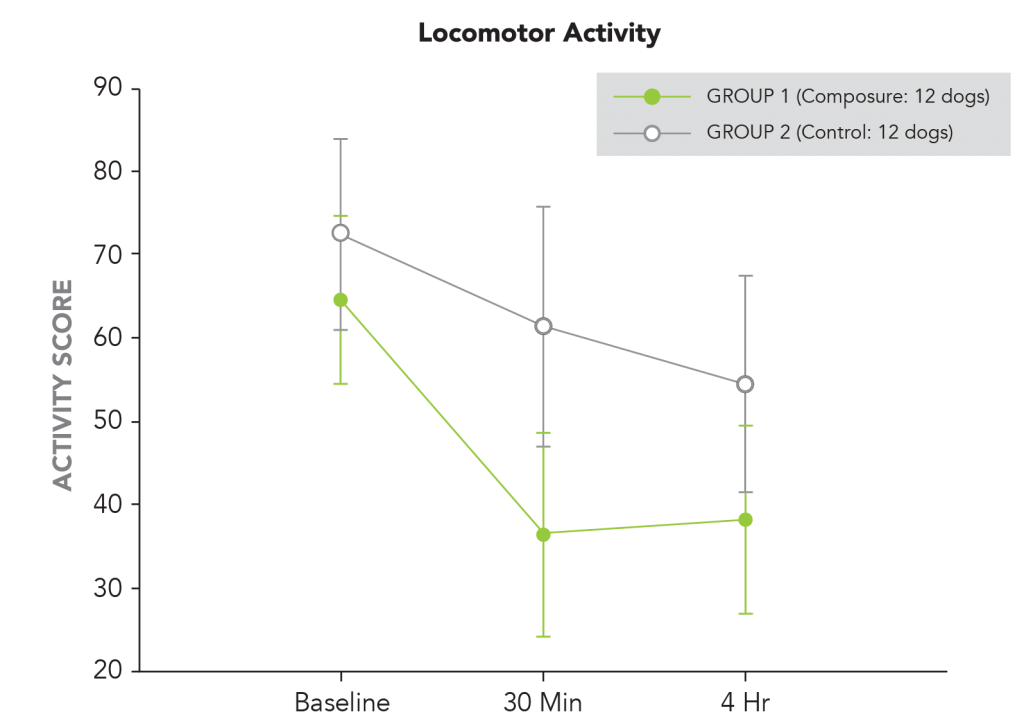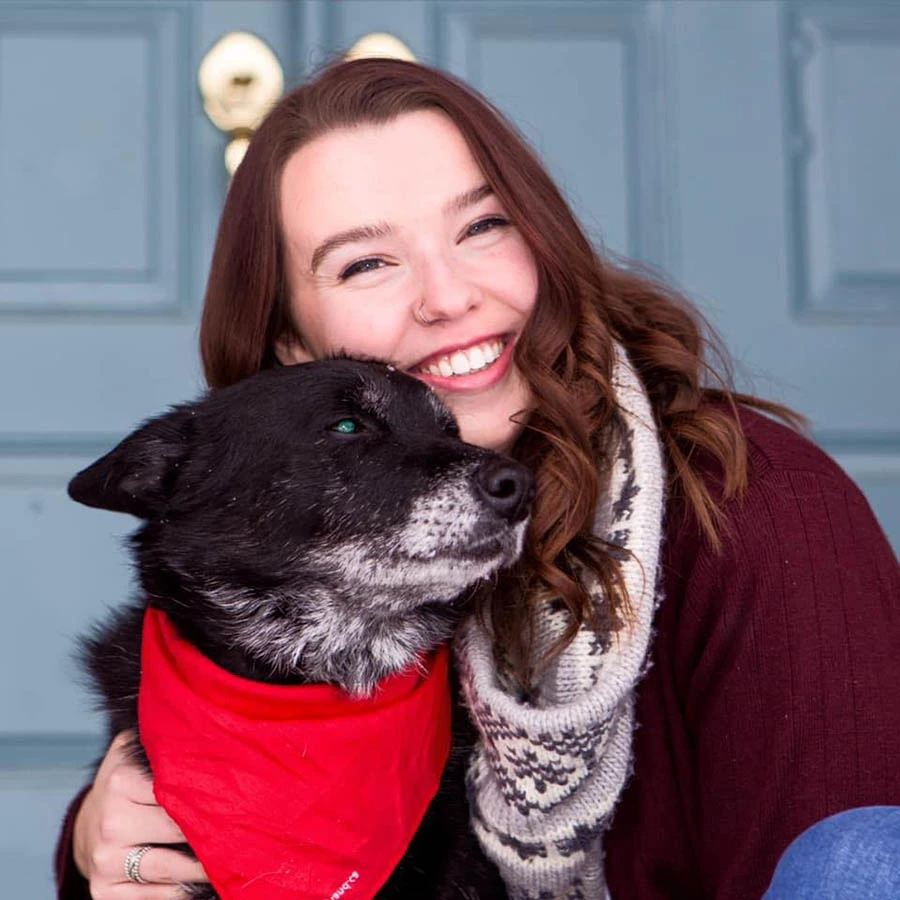 "When my 15-year-old Labrador Retriever cross Pepper stopped asking for belly rubs and started pacing the house around bedtime, I knew from my veterinary training that she might be suffering from early stages of canine cognitive dysfunction. 
In looking for a product that might help her, I came across Composure Pro. I really liked that it combined multiple ingredients, as compared to many other products with just one or two. Pepper gets one chew every day with her dinner, and I've noticed that she has started asking for belly rubs again, and is more settled in the evening. While nothing will replace consistent veterinary care, Pepper has responded well to using Composure Pro as a holistic part of her senior routine."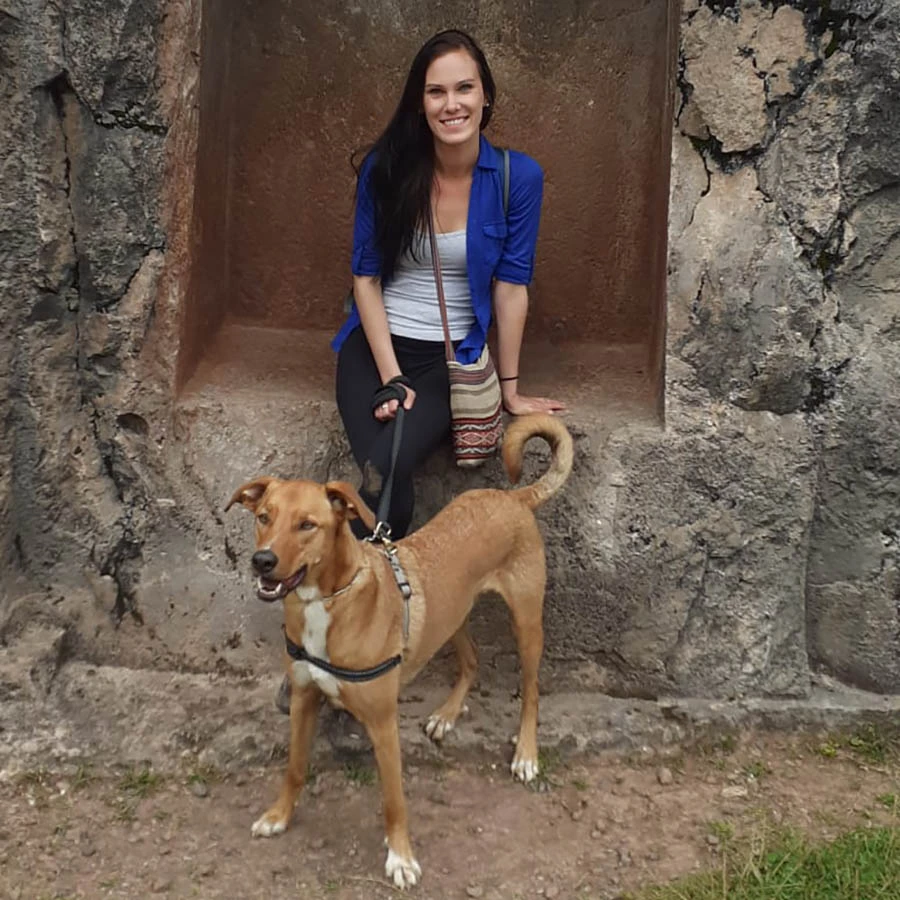 Tara Kasik and her rescue, Chiquito, were stranded overseas for weeks, with a lack of food, water, and safety. They were eventually extracted by the Canadian embassy.
After returning home, there was a huge change in Chiquito's behaviour. He was barking at everything and being standoffish. His separation anxiety was through the roof.
"We tried Composure™ Pro and it worked wonders. Chiquito is way cuddlier now and seems like a much happier dog. Now when he sees another dog on our walks, he's happy and excited. He's more relaxed and less on edge. And he enjoys the taste, which is great."
– Tara Kasik
Loki is a Boxer Ankita cross and he is full of anxiety. He will destroy anything if left alone. He cries and jumps at the TV and travel with him is an absolute nightmare.
To travel with him we have to give high doses of both gabapentin and trazodone both 12 and 2 hours before leaving and that only takes the edge off. We have tried medications, shirts, nothing really works. 
We tried Composure Pro for Loki's anxiety. I give him 2 chews and after 10mins he is relaxed and will typically just lay down and cuddle on the couch. To travel I gave him a fraction of the drugs he normally gets and again 2 chews 15 mins before we leave and he is a different dog.
Not only has this opened our family to being able to travel again, but it has also reduced so much stress in our household and improved Loki's quality of life
References:
1. Grey Wolf Animal Health. (2021, November). Dr. Gary Landsberg discusses the active ingredients in Composure™ Pro. [Video]. Vimeo. https://vimeo.com/656736918 
2. Grey Wolf Animal Health. (November 03, 2021). Dr. Landsberg discusses the use of nutraceuticals in behaviour therapy. [Video]. Vimeo. https://vimeo.com/656736829
3. Grey Wolf Animal Health. (2021, November). VET Conference: Anxiety and stress-when, where and why choose a natural supplement [Video]. Vimeo. https://vimeo.com/646948171
4. Tamimi, N., Malmasi, A., Talebi, A., Tamini, F., & Amini, A. (2015). A survey of feline behavioral problems in Tehran. Veterinary Research Forum; 6(2), 143-147.
5. Dinwoodie, I. R., Dwyer, B., Zottola, V., Gleason, D., & Dodman, N. H. (2019). Demographics and comorbidity of behavior problems in dogs. Journal of Veterinary Behavior, 32, 62-71.
6. Grey Wolf Animal Health. (2021, November). Dr. Landsberg discusses the prevalence of behaviour problems in dogs [Video]. Vimeo. https://vimeo.com/652618369
7. CanCog Technologies. (2016) Assessment of anxiolytic properties of a novel compound in beagle dogs with a noise-induced model of fear and anxiety. [Study]. VetriScience Laboratories.